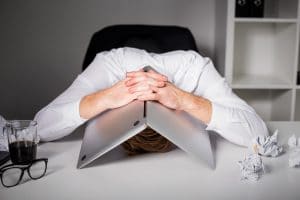 You've been running your QuickBooks software for a while now, and you've learned it well enough to feel like it's a natural part of your bookkeeping. So, why does it seem like everything you learned isn't helping you stop your system from slowing down? Cleaning up your QuickBooks files on a routine basis is vital to keeping your software operating like it's supposed to. If you start to experience these issues, or any others that are affecting your bookkeeping, then it might be time for you to schedule a professional QuickBooks cleanup.
Account errors are adding up
One of the biggest reasons why QuickBooks software starts to slow down (and, in severe cases, seize up) is because of constant inaccuracies and errors. If you lack experience in professoinal bookkeeping, you'll make those mistakes every month and your QuickBooks will offer a much less smooth experience overall. These problems only get worse the longer you continue making them without any professional guidance to correct you. Since most average QuickBooks users aren't pro bookkeepers, the need for professional cleanup is more common than you may realize. If your system starts to slow down, then speak with a pro as soon as possible to clean it up for you. A good bookkeeping partner will also teach you to stop making those mistakes, and perform routine maintenance to help ensure your business doesn't slow down from such errors again.
You're spending more time on your books
The slowing down of your QuickBooks might not be obvious at first. Eventually, though, you'll notice that you have to spend more time every month reconciling accounts, trying to find the errors that keep popping up, and dealing with a system that isn't as efficient as it used to be. Outsourcing the cleanup of your QuickBooks to a pro is a good option for several reasons. For one, you won't have to set aside the time to thoroughly clean literally all of your files, starting from the beginning. Once it's done, you can once again enjoy the boosted efficiency that sold you on QuickBooks in the first place.
Schedule a QuickBooks pro cleanup
How do you know when it's time to cleanup your QuickBooks files? If your system is slowing down and taking up more of your time, then email us at [email protected], or contact us by calling 214-273-6599.