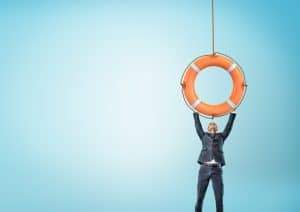 If you own a business, this coming week (and the weeks following) can seem bleak. Fortunately, there's hope: the U.S. Small Business Administration (SBA) has announced it is accepting applications for Economic Injury Disaster Loans (EIDL), which can be repaid over the next 30 years. Today, we'll take a look at where to find and fill out the application, what you'll need to apply, and how we can help make the process a lot less stressful for you.
Where to find the application
The U.S. SBA's disaster loan assistance is available to most small businesses, non-profit organizations, and rental property owners with existing tenants. If you're worried about how the lockdown may affect your business, or are already feeling those effects, you can apply for an EIDL online by visiting https://disasterloan.sba.gov/ela. From there, you can check to ensure you're in an eligible disaster area, complete the 3-step loan application process, and check the status of your application after it's completed.
What you'll need before you apply
Before you get ready to fill out your EIDL application, be sure you have everything in order to avoid setbacks and streamline the process. In addition to reporting your existing debts and liabilities, you may also need:
Historical financial statements for the business – These can include highly detailed and organized Profit & Loss statements, balance sheets, and cash flow statements for at least the previous three years.
Your business' projected budget for 2020 – Fortunately, your business plan should already have this outlined, and it will only be a matter of organizing the data for your application.
History of taxes and loan applications – You may need at least three years of previous tax documents, both personal and for your business. If you've received business loans in the past, these will also have to be outlined in your documents.
The good news is that your current bookkeeping software should have these and any other data you may need to complete the loan application. If you aren't sure how to pull it from your records and organize it properly for the application process, then contact us today.
We're here to help!
As times get tougher in the DFW area, small businesses can take heart in the hope offered by the Small Business Administration's Economic Injury Disaster Loans. For more information, or if you aren't sure where to start, email us at [email protected], or contact us by calling 214-273-6599.