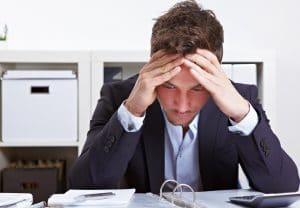 In the excitement of setting up your business' own in-house bookkeeping processes, it's important not to rush the process or you risk making several mistakes that could have lasting consequences. The same is true years after utilizing your bookkeeping system; if you aren't vigilant against common mistakes, you'll be more likely to make them as you get more comfortable using your platform. Depending on the specific mishap, some mistakes can take hours of extra time to work around and several more to correct. Or, they may crash your system altogether, requiring a complete reboot from the ground up.
Choosing the wrong bookkeeping platform
The most important mistake to avoid can occur before you even set up any bookkeeping system for your business. It involves choosing the wrong bookkeeping system, or one that doesn't offer the level of advancement that your business requires. Not all systems are created equal, and only a few (such as QuickBooks and QuickBooks Online) are designed to work efficiently for virtually any company. Take time to research several different platforms and compare them to your business and industry's standards before choosing the one that suits your business best.
Breezing through your system's setup
Once you've done enough research to choose a bookkeeping system that fits your business, you may feel confident enough to go through the setup phase with no problem. This may be true, but it's important not to assume so. If the setup phase seems easy, it's likely because you missed something. Most bookkeeping platforms, including the most intuitive ones, are designed to operate using complex algorithms that follow basic bookkeeping principles. Setting up your system for future success means having at least some understanding of these principles. If you don't have a bookkeeping background, then take the time to set up your system carefully, and do some homework beforehand to give yourself a greater base of knowledge to start with.
Failing to do some homework first
Even if you do take your time to dot every "I" and cross every "T" while setting up your system, you might neglect to do some preparatory research first. In addition to the basic principles that guide a bookkeeping platform's functions, most of today's systems also come with several different applications and add-ons that enhance the system's overall functionality. It's essential to understand what each of the platform's functions are meant to do, and whether it can be of use in the course of running your business or not. It can be an enormous headache to have to unravel add-ons after realizing they only hinder your business' productivity.
Learn how to optimize your business' bookkeeping
By avoiding these mistakes, you can keep your business' bookkeeping processes running smoothly and optimally for much longer. For more information, email us at [email protected], or contact us by calling 214-273-6599.