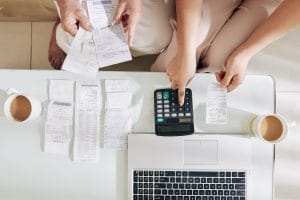 As businesses have taken aspects of their work online, many have also made the stride toward online bookkeeping. While some organizations may spend months with online services such as QuickBooks, the truth of the matter is that most barely scratch the surface of the program's true capabilities and get bogged down as the system continues to run slower and slower. On the other hand, some business owners have actually been able to thrive with it. The difference between the two, however, usually consists of having a professional bookkeeper assist and teach these capabilities, and that is why HWB Services is here to explain the benefits of having a pro on your side.
A Streamlined Process
Nothing is worse than having a variety of important documents and financial aspects and being unable to locate or input them properly. What's more, being unable to barely scratch the surface of your online bookkeeping software can become such a headache. Having a professional to help teach you how to use your QuickBooks program can benefit you by providing the insight and expertise to not only grasp the software's capabilities, but to prepare you for taking over the system down the line. Having a professional on your side as you learn will help provide answers to any questions you may have in real-time from someone who already has extensive knowledge about your business' bookkeeping needs. For more information, contact us today.
Cost-Efficient Solutions
For most large businesses, bookkeeping consists of hiring a professional accountant to handle all financial and tax aspects of the business as their main role. While this sentiment is helpful, the fact of the matter is that small and medium-sized businesses may not have the budget to include a full-time accountant. As a solution, utilizing a professional to help out with monthly maintenance and cleanup can benefit your business significantly, as you will not have to break the bank for a full-time position, but you can still receive valuable information and assistance in your online QuickBooks maintenance.
More Time to Focus on Your Business
One of the most beneficial ways a professional can assist you in getting the most out of QuickBooks is by working with the system for you. This includes helping you with setup by programming the right commands, organizing files correctly, and so on so that you can focus your time and efforts into your business and role. Whether you are aiming to streamline your bookkeeping or to learn the system more completely, a pro can help you achieve your goals. Contact us to learn more.
Learn More Today
Contact HWB Services by calling 214-273-6599 to learn how a professional bookkeeper can help you get the most out of your QuickBooks Online.