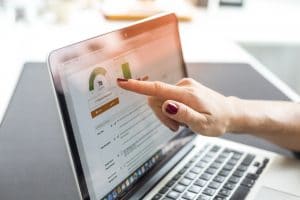 As one of the most-used online accounting software available, QuickBooks has become a necessary part regarding the financial aspects of a small or medium-sized business. It offers a relatively user-friendly interface that serve a wide variety of purposes and functions, many of which go unnoticed by most. Indeed, the software only works as well as you enable it to, and thus requires a deeper understanding of the ins and outs of its overall function. Based on this information, your business could utilize the expertise and assistance of a pro, which is why HWB Services wants to help you utilize the technology to the best of your ability and understand how routine cleanup can help.
Reducing Clutter
QuickBooks online breaks down the function as well as organization of your bookkeeping processes better than most software options out there, making it easier to organize important information and your books while keeping your business running smoothly, even when you only have a minimal understanding of bookkeeping. That being said, however, the software can only function as well as your bookkeeping knowledge extends, meaning that you may make simple mistakes with file management and organization that can have significant consequences later. By seeking the help of a professional to clean up your QuickBooks, you can rest assured that all of your important information is easily accessible and organized, from your most recent information all the way back to the very first business files.
Increased Efficiency
In theory, having an extensive knowledge of the software will make your life as a small business owner much easier, as the more time you spend mastering system, the more time you save when it comes to keeping your books organized. In practice, however, finding the time to do so can be difficult as you have your business to tend to. By entrusting your QuickBooks cleanup and monthly maintenance to a pro allows you to streamline your bookkeeping and ensure you are on top of those important facets without the need to dedicate significant portions of time from your schedule to do it yourself. To learn more about the benefits of having a professional manage your software, contact our team today.
Helping Your Business
Most large businesses can dedicate the time and resources to acquiring a dedicated team to handling the books, but the same cannot be said for small and medium-sized businesses. Once you find the QuickBooks pro hat will work with you, you can ensure any time a cleanup is needed that it is done correctly, as our pro will not just look at areas that seem congested in particular, but all files to ensure you are up to date.
Contact Us Today
To find out how routine cleanup from a pro you trust can aid your business, contact HWB Services by calling 214-273-6599 today.