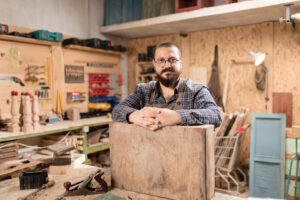 When you are a small business owner, you may feel the pressure when your bookkeeping is not at the level that you would like it to be. Without a dedicated staff to manage your financial information, you could fall behind over time while you are busy doing what you love. Even if your numbers are correct, you could struggle with your outdated software setup!
At HWB Services in Dallas, TX, we provide QuickBooks cleanup so that you can focus on doing more of your work. Discover the advantages of a streamlined software setup for your bookkeeping and stop wasting time with your old setup. We are here to help you have a more efficient business, so give us a call!
A QuickBooks Cleanup Can Be A Positive Step For The Financial Future Of Your Small Business
If you own or operate a small business, then you know the struggle of keeping track of all of the moving parts. From vendors to important dates, you have to juggle many things all at once. This can be a real difficulty for owners, and if your QuickBooks setup is outdated or inefficient, you could be holding yourself back professionally.
Get back to doing what you love with a QuickBooks cleanup and improve the performance of your small business. By more efficiently tracking and logging your payments and expenses, you can focus on doing your daily work. Stop struggling with your QuickBooks setup and discover a more effective bookkeeping.
Keep Your Small Business On The Right Track With A Helpful QuickBooks Cleanup
With a knowledgeable QuickBooks expert, you can be certain that you have the systems in place that you need to manage your business financials. The effective use of these resources can make all the difference in a company of your size, so be sure that you make the effort in keeping your bookkeeping systems clean and up-to-date.
If you struggle with your software, take the time to speak with a trained industry professional about how a QuickBooks cleanup could be the right move for the strength of the future of your company. Knowing your numbers is key in your business success, so stop wading through an inefficient software setup.
Learn More About How A QuickBooks Cleanup From HWB Services In Dallas, TX Can Help Your Business
When you own or operate a small business, your financial software setup is key to the success of your company. Talk to our team of industry professionals about how a QuickBooks cleanup can help you to better track your income and expenditures and learn about the advantages of positive bookkeeping. For more information or to schedule a meeting, contact us at HWB Services in Dallas, TX by calling (214)273-6599!