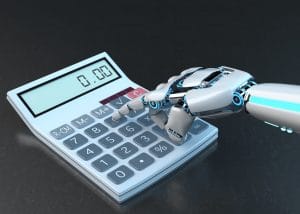 Having instant access to your records from virtually anywhere is one of the greatest benefits of upgrading to QuickBooks Online. On top of that, QBO offers an array of customizations and features that make it easier to not just access your books, but to program your bookkeeping platform to do much of the legwork for you. In fact, next to having online access, the ability to automate much of your bookkeeping processes is another significant benefit – but, only if you know what to automate, what to never automate, and what bookkeeping concepts should drive the process.
1. What should I automate first?
Most people who dive head-first into automating their QBO are either intimidated because they don't know where to start, or are overconfident in believing that they do. The best advices is to start simple; the easiest things to automate (and that make the most sense to) include the common business transactions that appear every day. Things like food, gas, and office expenses will always need to be accounted for; you can save the higher-level transactions such as payroll, sales, the cost of goods sold, and more after you thoroughly understand how the program reads and analyzes data.
2. What should I avoid automating?
If there's anything you aren't sure you should automate, then don't. For example, anything that isn't a routine expense shouldn't be an automated transaction. That includes major purchases such as buying a new vehicle or property, asset write-offs, and campaigns and launches for new products or services. However, there are less obvious things you should avoid automating until you have a better understanding of bookkeeping concepts and the data analysis behind QBO. If you aren't 100% certain if an account should be debit or credit, cash or accrual, or placed on a P&L or balance sheet, then automating it could lead several serious headaches that will only grow worse over time.
3. Should I get a pro to help me?
The quick answer is, yes. Even when automating seems easy, most new and small business owners lack the bookkeeping know-how and experience to make sure everything is in its proper place. Running a business leaves little time to become an expert, so the most cost and time-effective solution is to hire a pro you can trust to streamline your QBO setup. A bookkeeping professional already has the know-how and can help you avoid making mistakes that haunt your business' operations years down the road.
Get help from a pro to automate your QBO
Automated bookkeeping sounds like a dream come true, but any misstep can turn your entire bookkeeping process into a nightmare. For more information about setting up your QBO platform, or to speak with a pro about getting help, email us at [email protected], or contact us by calling 214-273-6599.