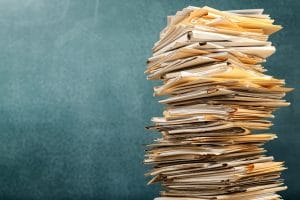 For business of all sizes, the most attractive benefit of the QuickBooks platform is the ability to break down complex bookkeeping processes and make them easy for the average business owner to maintain. On both desktop and online platforms, business owners can easily keep track of their business' bookkeeping and financial health responsibilities, even if they have no background in bookkeeping. However, this simplicity can be a double-edged sword. Without proper background knowledge in the bookkeeping principles that guide its algorithm, it may be easy to miss key organizational concepts that could have devastating consequences down the road.
Know what to assign where
One of the most common mistakes that inexperienced users make when setting up their QuickBooks platform is mistaking how certain accounts and transactions should be classified and filed. Such mistakes can be hard to miss, and often, they won't cause any noticeable trouble. However, it can be much more difficult and time-consuming to reconcile accounts when things aren't where they're supposed to be, much less compile financial data for tax and/or compliance requirements. You can avoid this by taking some time to research the basics of bookkeeping management, or by working with a professional who already has the experience and can help you set up your platform properly.
Make use of automated options
Making sure everything is filed properly is one of the most important, basic good bookkeeping practices. However, QuickBooks isn't just about keeping records; it's about simplifying the process of managing your business' bookkeeping processes in a way that enhances your productivity. To facilitate this, you have a wide range of options for automating much of your business' redundant transactions and processes, helping you save time and ensure accuracy for years to come. Much like basic organization, however, knowing what to automate and how, and doing so in a way that doesn't tie your hands in the future, will take some knowledge of bookkeeping and QuickBooks' algorithms.
Consult with a pro first
For most business owners to gain a competitive edge, it helps to learn as much as possible about bookkeeping and how QuickBooks simplifies it. Realistically, however, few business owners have the time or resources to dedicate to learning an entirely new discipline. Instead, they can benefit most from consulting with a professional who has extensive experience in QuickBooks and other advanced bookkeeping platforms. Working with a pro will help you take advantage of valuable knowledge and expertise to set up your platform properly from the start, and to help ensure its continued efficiency well into the future.
Learn to organize your QuickBooks better
Without proper, careful organization, your QuickBooks platform may not perform as well as you expected. For more information, email us at [email protected], or contact us by calling 214-273-6599.