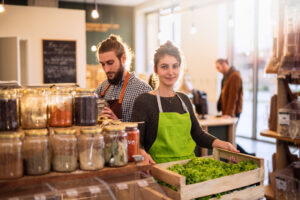 As a small business owner, you know that every decision you make counts, and these choices have serious impacts on your success. Your employees rely on you to be a good steward of the company finances, so it is important to take the time to ensure that your bookkeeping software is set up in a way that helps you to be your best. Of course, you did not start your own business because of your love for bookkeeping, so you may struggle to keep track of your finances.
With our team of knowledgeable QuickBooks experts at HWB Services in Dallas, TX, you can focus on doing more of what you love. We can help you to set up and maintain your bookkeeping software so that it works for you. Talk to our team about your current setup, as well as the direction and goals of your company. With positive QuickBooks organization, you can spend less time being frustrated at your software and more time on your craft!
Keep Your Bookkeeping Accurate With A QuickBooks Cleanup
When you own or operate a small business, you need to keep track of all of your income and expenses. While this might seem a little simplistic, if you are struggling with the basics, it can really impact your bottom line. With an outdated or inefficient QuickBooks setup, you could be letting valuable dollars slip through your fingers. Your small business decisions make a difference, and improper bookkeeping can keep you from making that next important hire or purchase order.
Be sure that you have the right numbers with a refresh of your current QuickBooks setup. For many small business owners, their bookkeeping software has stayed relatively the same since the initial installation. Speak with our team about improving your workflow in order to make the most of your finances.
We Understand That Bookkeeping Can Keep You Away From Your Focus
Let's face it: when you are spending time on your old or outdated QuickBooks setup, it takes away from the time that you are able to put into your business. If you are like most business owners, you started your company to share what you love with the world. When you are focusing all of your energy on your bookkeeping, it can hold you back. By making sure that you have the QuickBooks infrastructure that you need, you can spend less time worrying about this part of business ownership and get back to work.
Improve Your QuickBooks Organization With HWB Services
If you are tired of struggling with your current bookkeeping software, talk to our team about a refresh. To learn more about a QuickBooks cleanup, give us a call at HWB Services in Dallas, TX at (214)273-6599!