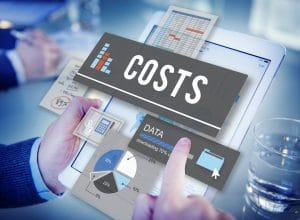 The point of an online bookkeeping platform isn't to make things more complicated, but rather to make it easier for you to keep up with your business' finances and management from anywhere you need to. However, without knowledge or experience in setting up and optimizing your online bookkeeping platform, convenience may not be as simple to accomplish as you'd expect. Today, we offer a few tips for more efficient online bookkeeping, from setting it up properly from the beginning to utilizing your online platform to streamline even more of your business.
Get a pro to help you set up your platform
After investing in an intuitive business bookkeeping platform, many business owners hope to never have to rely on a third party to manage their business' books. When implemented correctly, this is largely true, but that doesn't mean that you can't benefit from the expertise of a professional who's experienced with online bookkeeping. This is especially important when you're first setting up your online bookkeeping platform. Any mistakes in this process can lead to serious setbacks and problems with account reconciliation in the future.
Don't get distracted by the extras
The beauty of online bookkeeping is that most platforms, such as QuickBooks Online, come with nearly endless combinations of apps and additional services and functions. These serve to help you optimize the processes that your business relies on most, and could benefit most from automating. However, not all of these extra features will help your business, specifically, and getting distracted by the ones you don't need can cost you valuable time, efficiency, and productivity. If you're working with a professional to setup your online bookkeeping platform, then you'll be less likely to waste time choosing, testing, and deactivating extras that only make things more difficult.
Don't stop at just your bookkeeping
With a properly setup and optimized online bookkeeping platform, managing your business' finances can be a lot more efficient. It also paves the way for updating the rest of your business processes to be accessed, viewed, and controlled through a secure online platform. Everything from payment processing to real-time inventory management can be made significantly more efficient when it's all connected through an online bookkeeping and business management system.
Get the most out of online bookkeeping
The more markets turn to online consumerism, the more important it is to prepare your business with online bookkeeping and other business management capabilities. For more information, email us at [email protected], or contact us by calling 214-273-6599.