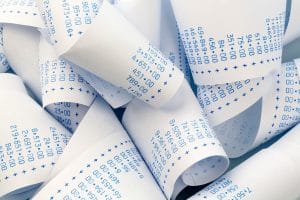 The great thing about bookkeeping platforms like QuickBooks is their ability to make a complicated process like bookkeeping something simple and easy for the average layman user to handle. It does this using a series of complex algorithms that, based on the information you feed them, can properly categorize and calculate accounts of all types to help you maintain your business' financial wellbeing. However, every platform is only as good as the information you provide it and the instructions you give it on how to organize that data. To help you avoid unnecessary complications down the road, or optimize your platform's performance now, we take a look at a few ways you can learn how to organize your QuickBooks better.
Brush up on a few bookkeeping basics
The point of relying on a business bookkeeping platform is to avoid having to spend years mastering the art itself. However, QuickBooks and other platforms operate on the principles of bookkeeping, and to understand how your platform will work with your business, it pays to brush up on a few key basics. For example, make sure all accounts are designated properly and all transactions are classified appropriately. Know what steps should be taken in cases of delayed or canceled transactions, or if discrepancies pop up when trying to reconcile your accounts.
Study the shortcuts your platform provides
Knowing a few key basics about bookkeeping organization is the key to optimizing your QuickBooks' performance, and it will help you further optimize it by having a basic understanding of what QuickBooks shortcuts will actually make sense for your business. QuickBooks and other platforms have tons of bells and whistles to help make your bookkeeping even easier. However, not all of them are suited to managing your books, specifically. If you aren't sure which ones to choose, then take time to study the specifics of a few, or consult with an experienced professional who can help guide you in selecting the most appropriate shortcuts.
Keep up with routine file maintenance and cleanup
Even with a good amount of preparation and extensive care in setting up your QuickBooks platform, it's natural to make mistakes now and then. Unfortunately, even the smallest mistake can have a compounding effect on your QuickBooks' performance, causing errors and setbacks that make it increasingly more time-consuming to manage your books effectively. To ensure that your system remains optimally organized, stick to a regular schedule of QuickBooks file cleanup and maintenance.
Learn more about organizing your QuickBooks
Proper organization is the key to optimizing QuickBooks' algorithms, and it's worth taking time to learn the best practices as soon as possible. For more information, email us at [email protected], or contact us by calling 214-273-6599.