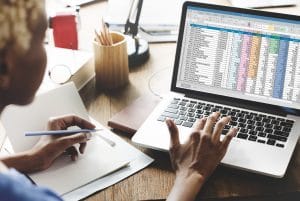 When utilized correctly, an advanced platform like QuickBooks can make bookkeeping significantly more simplified for business of all sizes. It's a vital aspect of your business' continued operations, and being able to handle it with little or no background knowledge or training can be an important benefit to most business owners. However, without that knowledge, the ongoing maintenance and performance of your bookkeeping platform can be much more challenging to keep up with. For most businesses, it helps to have a professional on-call who they can rely on to perform the routine maintenance necessary to optimize their business' bookkeeping.
The need for monthly bookkeeping maintenance
Though it's more intuitive than many other business admin tools, QuickBooks is similar to any system that your business relies on. Without proper maintenance, the system can become clogged with clutter and its performance will suffer as a result. The problem is that, without ample experience in bookkeeping principles or in the specific algorithms that govern QuickBooks calculations, you may not be capable of performing the level of maintenance required. That's especially true if a serious problem crops up that inhibits your system's performance and it requires a comprehensive cleanup.
What it could mean for your business' overall efficiency
When your bookkeeping system isn't running efficiently, it can affect nearly every other aspect of your business' operations. More directly, it can impact the number of errors and problems that arise, and the time you have to spend correcting them to reconcile accounts. The cumulative effects of a bogged down bookkeeping system can be seriously detrimental to your business' overall efficiency. The most effective way to resolve them is to have an expert keep a close eye on your bookkeeping system, and perform regular maintenance on it to avoid errors or clean them up early.
Working with a professional to optimize performance
The most important point to remember about QuickBooks maintenance is that your system needs it, even if it seems to be performing perfectly at the moment. The next most important thing to remember is that, for the sake of your business' overall efficiency and productivity, it's ideal to work with an expert to perform professional routine maintenance on your system, rather than attempt it on your own.
Learn more about the importance of QuickBooks maintenance
Routine, professional maintenance is essential to ensuring that your QuickBooks platform, and your business overall, continues to operate at optimal efficiency. For more information, email us at [email protected], or contact us by calling 214-273-6599.