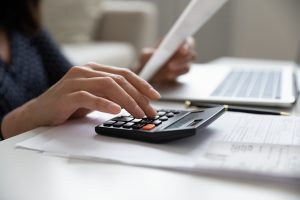 In last week's blog, we discussed what you should have prepared for your CPA in order to properly file your business' taxes, as tax season is upon us. Indeed, online platforms such as QuickBooks can make this process simple and efficient, as everything you will need can be found with the click of a button. When you forget to tidy up files, however, it can quickly become bogged down with old or outdated information, and can quickly become a useless mess. In today's blog, your team at HWB Services will address this concern by describing how we can help improve your speed and efficiency with a QuickBooks cleanup.
The Impact on Your Business
For a number of small to medium-sized businesses, online bookkeeping software such as QuickBooks can offer your company a lot. While you may not have the resources or budget to support a full-time accountant for your company, having a versatile program and the help of a pro can go a long way. Indeed, it can be a tremendously useful tool in order to streamline your bookkeeping processes and have everything you may need at the click of a button, however, it will only be as useful of a tool as your knowledge extends. In other words, without proper knowledge and experience with the program, you will quickly run into a few limitations.
Managing Digital Clutter
Without proper experience or insight from a pro, you will likely run into issues with clutter and pileup. Just like any other tool or resource, it will become less useful the more you utilize it over time, warranting maintenance and cleanup to restore function. At HWB Services, our team combines years of bookkeeping experience with a vast knowledge of the software to optimize your experience and make handling the financial side of the business much easier. What's more, we can provide a QuickBooks cleanup in which we take the time to go through all of your transactions to determine the exact problem. From here, we can reconcile all of your cash, credit card, A/R, and A/P accounts to ensure optimal use out of your program. What's more, we can provide monthly maintenance or management so that you can ensure that not only is it running as it should be, but so that you can optimize your time by focusing on other aspects of your business. For more information, contact our team today.
Streamlining Your Bookkeeping
When it comes to the many aspects of your business, bookkeeping may not be the only thing on your mind, but it is vital to keeping your company afloat. For more information on how our team can help streamline your process and help you out, contact HWB Services by calling 214-273-6599 to speak to a member of our team today.