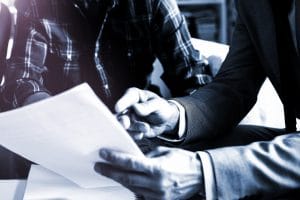 Bookkeeping and financial planning aren't the same thing, and in the course of running your business, you'll need both to succeed. Bookkeeping is simply keeping track of and reconciling your company's accounts, managing payment processing points, etc. With a well-maintained QuickBooks account, you can accomplish most of the important bookkeeping tasks that will keep your business going. However, it's only software, and it can't tell you how to streamline your processes, grow your business, plan for your company's future. When it's time to strategize the business' financial health, you'll need to turn to a professional financial advisor with the experience to help you see and plan for what's coming.
Cash management strategies
While bookkeeping helps you keep track of who pays your company and who your company pays, it's still up to you to design and implement your company's cash management strategies. This can be more than challenging, especially for small and medium sized businesses that don't specialize in the financial industry. A financial advisor will help you thoroughly understand your current strategies, where you can improve them, and what additional technologies (if applicable) you'll need to streamline the process.
Partnership agreements and buyouts
If you have a business partner or plan on adding one to your inner circle, it's wise to consult with a financial advisor before making any agreements. If you want to expand the business or sell part of it, or want to buyout your partner's share and take the business in a different direction, a well-thought-out financial strategy will be vital for your success.
Company tax planning
There are many different tax laws and regulations businesses have to keep up with, and doing so can be more than a burden for smaller companies, even with an innovative bookkeeping system. Financial advisors don't file your taxes for you, but can help you plan for what you'll have to be responsible for. If your business is online and you work with customers and/or business partners overseas, then understanding the additional tax liabilities that come with it will help you avoid the heightened risk of tax penalties.
Investment strategies
Part of a business' growth strategy often involves investing in the right markets, which is another skill that most business owners outside of the financial industry have little or no experience in. Before speaking to different investment companies and pouring your company's finances into risky investments, speak with a financial advisor who can help guide you to invest in areas where your company is most likely to benefit.
Learn more by contacting us
As advocates for the success of small and medium-sized businesses, we partner with a number of different specialists in several financial fields of expertise that can help you take your business to the next level. For more information, email us at [email protected], or contact us by calling 214-273-6599.