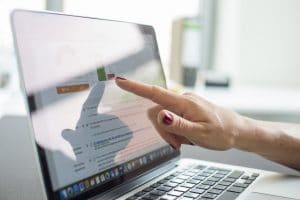 QuickBooks is almost synonymous with small business bookkeeping, and that's largely thanks to the easy and user-friendly way it streamlines bookkeeping. However, the software only works as well as you enable it to, and that often requires a deeper understanding of the principles that drive it than most business owners possess. As a result, the need to thoroughly cleanup files and systems is a common practice for QuickBooks users. Today, we take a look at why it's often best to leave QuickBooks cleanup to a pro, and what issues you might expect if you try to take on the task alone.
You may not really understand the problem
QuickBooks, especially the online version, breaks down the organization and function of your bookkeeping processes better than most other software options. This helps make it easier to organize your books and keep your business running smoothly when you only have a minimal understanding of bookkeeping. However, QuickBooks doesn't provide that understanding, which means you may make simple mistakes with file management and organization that can have resounding consequences later. With help from a pro, you can rest assured that your QuickBooks will be thoroughly cleaned and sorted, starting from your earliest files all the way through to your most recent ones.
You're already stretched on time
The more time you spend mastering your QuickBooks system, the more time you save keeping your books organized. Yet, cleaning up your bookkeeping files isn't an easy or short process. This can take a significant amount of time from your schedule – time you may not have between running a business and meeting life's many other responsibilities. Trusting your QuickBooks cleanup to a pro allows you to streamline your bookkeeping and speed up process that may slowed down over the last several months, all without having to schedule precious chunks of time from your schedule to do it yourself.
Getting help is easier than you think
Knowing that you should get help with your QuickBooks cleanup is one thing, but finding a pro you can trust to improve your business is another. A good business partner won't just clean up spots where files seem congested, but go through all of your files to make sure everything is being categorized and filed correctly, and to trace problems back to their source to correct them. Once you find a good QuickBooks pro to work with, you can rest easy any time a clean up is necessary, and also benefit from more effective file management practices to reduce the need for frequent cleanups.
Contact a pro for your QuickBooks cleanup
QuickBooks cleanup can be vital to keeping your bookkeeping processes running smoothly. If it's time to cleanup your files, then get help from a pro by emailing us at [email protected], or contact us by calling 214-273-6599.