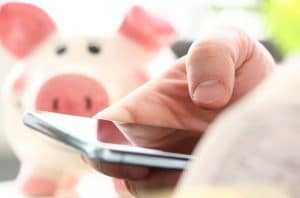 These days, nearly everything is done online. Consumers research products and services through their social media pages and online reviews, and even do most of their shopping on online platforms. It makes sense, then, that your business should be able to keep up, which is why most business owners invest in building up their websites and social media profiles. For your business to keep up, however, your bookkeeping has to be able to, and QuickBooks Online is one of the most effective ways to do it.
Going from QuickBooks to QuickBooks Online
QuickBooks has been a cornerstone of bookkeeping for small and medium sized businesses for decades. Few business owners have time to learn the intricacies of keeping financial records, and QB has made it so simple nearly anyone can do it. If you've already become heavily reliant on it, then switching to QuickBooks Online may seem like a good idea, yet a complicated one. Rather than putting it off or risk rushing through it and missing something (or making a mistake), increasingly more businesses are saving time by getting help from a team of professionals to help upgrade their bookkeeping platforms.
A few extra features you'll need
There are many different reasons to consider upgrading to QuickBooks Online. The fact that most consumers are used to digital convenience means they won't spend too much time with a payment processing system that doesn't meet those expectations. Having your QuickBooks online means you can more easily integrate online payment options directly into your bookkeeping system, making it more convenient for customers and easier for you to keep track of all types of payments. Being online means you can also stay up-to-date and make changes on the fly, give access to anyone who requires it remotely, and much more that would be impossible to accomplish on a desktop platform.
Get help from a pro with your online bookkeeping
Upgrading from your desktop version of QuickBooks to its more innovative online platform might seem intimidating, but with help from a pro, you can make the transition smooth and hassle-free. For more information, email us at [email protected], or contact us by calling 214-273-6599.