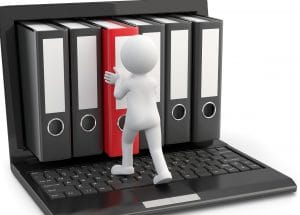 QuickBooks Online, or QBO, has become the backbone of many small and medium-sized businesses' bookkeeping operations. That's true for even more businesses as they're faced with the challenge of taking most or all of their business online. As with QuickBooks' previous, desktop platform, the online version is designed to be as user-friendly as possible, so business owners from all backgrounds can learn to utilize it easily. However, it's important to remember that QBO is only a platform that enables you to enhance your bookkeeping processes. Learning it and mastering its use is still the user's responsibility, which is why increasingly more businesses are turning to help from experienced bookkeeping professionals.
Learn the ropes from someone who knows
When you first transition your bookkeeping processes to the QBO platform, the system will give you elementary guidance to get started and, for the most part, not mess anything up. The tips and tricks of the trade that turn it into an essential asset are things the system won't tell you itself. The best way to learn the ins and outs of QBO is through experience, but before you can gain it, it helps immensely to work with someone who already has. A bookkeeping pro with an extensive background in QuickBooks operations, performance, cleanup, maintenance, and more can help you better understand the features that suit your business model best.
Keep your system running smoothly
Learning all you can firsthand from a seasoned professional will help save you from having to gain that experience the hard way – through years of trial and error. When e-commerce was still a novel idea, companies had the time to grow their e-commerce knowledge along with the market. Now, however, companies that want to join the online shopping world have to get up to speed as fast as possible, and have customer-facing systems that run as smoothly as possible. Fortunately, businesses can skip years of hit-or-miss learning and join the fray with a professional guiding them.
Have a professional handle it for you
For some businesses, streamlining their online bookkeeping services isn't the only solution to catching up to ecommerce growth. They also need additional resources and employees to keep track of it all. Rather than taking on full-time employees and getting them up to speed on a system you barely know yourself, you can save significant time, effort, and costs by hiring a third-party bookkeeping professional who already has extensive knowledge of QuickBooks bookkeeping.
Get the most out QuickBooks Online
Learning to use QuickBooks Online and mastering the use of the platform are two very different things. With help from a bookkeeping professional, you can start getting the most out of your software a lot faster. For more information, email us at [email protected], or contact us by calling 214-273-6599.