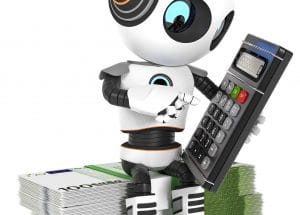 With the right business technology, you can automate almost anything these days. From technology and equipment on the manufacturing floor to repetitive data entry and record-keeping processes, automation has changed how companies work in virtually every industry. For smaller and mid-size businesses to keep up, it pays to invest in automating as many business processes as possible, and in as cost-effective a way as possible. When it comes to keeping up with your business' books, QuickBooks Online's ability to automate several different bookkeeping processes offers an important place to start.
Boosting customer experience with automated processes
When you handle your bookkeeping processes through a platform like QuickBooks Online, the goal is typically to enhance the efficiency and productivity of everything that bookkeeping touches. That includes payment processing capabilities, inventory tracking and management, and several other aspects that contribute to your customers' experience. With QBO, you can automate most of the processes that directly impact that experience, including keeping track of search and sales histories of repeat customers, and offering real-time inventory assessments to ensure up-to-date offerings on your website.
What QBO can automate for you
The beauty of QuickBooks Online is that it's designed to work however you need it to according to your business' unique needs. For example, you can choose to automate transactions with certain vendors and suppliers by linking your QBO platform with different banking apps. Reports can be generated automatically for streamlined reporting; statements can be compiled and sent out automatically from your bookkeeping platform; bills and accounts can be reconciled with unprecedented speed. It all comes down to what makes sense for your business, which is why automating your system successfully takes a highly strategic approach.
What to remember now to avoid problems later
The ease with which QuickBooks allows you to manage your bookkeeping processes depends largely on how you set it up, and automation with QuickBooks Online is no different. You can designate processes for automation by setting up specific rules within your QBO platform, and errors at the programming stage can lead to several severe headaches further down the line. To make sure your automated processes are actually benefiting your business, find a trusted bookkeeping professional with extensive QBO experience to help you get started on the right foot.
Learn how QBO can automate your bookkeeping
Truly keeping up with your business' bookkeeping processes will always require your personal attention to some degree. Yet, with QuickBooks Online, you can automate nearly every aspect of the process to boost its overall efficiency. For more information about automated bookkeeping with QBO, email us at [email protected], or contact us by calling 214-273-6599.