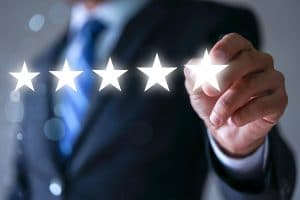 In today's age of digital commerce, there are few reasons left for not taking your business online. Still, some companies hesitate to extend that innovation to their own internal bookkeeping processes, which can significantly hold them back from fully enjoying how e-commerce can transform their business. With QuickBooks Online (QBO), more companies of all sizes are able to catch up without spending a fortune upgrading their business' infrastructure. In many ways, online bookkeeping makes it possible for you to run a much better, more efficient, and more convenient business, for yourself and for your customers.
Access your books faster and more conveniently
One of the biggest impacts of the digital age is that consumers today are conditioned to having instant access to any information they need. When it comes to your business, only you can provide that information, and doing so rapidly and accurately enough to meet your customers' expectations isn't possible without online bookkeeping processes. QBO grants you instant access to everything from accounts information to inventory and more, all while on the go.
Make your payment processing more user-friendly
From your customers' standpoint, having an online system for processing and recording payments just makes sense. Studies show that a large percentage of customers will take their business elsewhere if dealing with a company isn't convenient, and not having a bookkeeping system that you can tie to an online payment processing network is a sure way to fall into that category.
Improve the security of every transaction
Convenience is one thing, but customers are just as concerned about the safety of their information as they are about the convenience of their online business experiences. In addition to providing instant access and accepting a variety of online payment methods, your online bookkeeping software comes with a suite of built-in security measures to provide optimal safety for your company and customers' data.
Improve your business management with QBO
Taking your bookkeeping online isn't just about convenience; in nearly every market, it's essential to staying competitive and providing your customers with the experience they expect. For more information about how online bookkeeping can help you run your business better, email us at [email protected], or contact us by calling 214-273-6599.