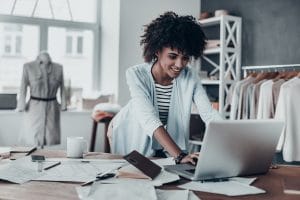 There's a lot to learn when it comes to running a business for the first time. Some things you might not expect, like having to learn about real estate to choose a good location. Other things might seem like no-brainers, but turn out to be much more complicated than you ever expected. For example, unless you're already skilled at keeping track of a company's books, the vital process of bookkeeping is something many business owners aren't completely prepared for. To help you better understand what to expect, we answer a few common questions about successful bookkeeping for small and medium sized businesses.
What are my options if I don't want to hire an accountant?
When it comes to keeping track of your businesses' finances, it might seem like hiring an accountant is the obvious thing to do. However, for many small and medium sized businesses, it isn't exactly necessary, and the expense could prove more than they can reasonably afford. The good news is that there are plenty of options for DIY bookkeeping software, such as the renowned QuickBooks software. With QuickBooks, you can benefit from highly intuitive, easy-to-use bookkeeping software that you can tailor to your businesses' unique needs.
Do I need bookkeeping experience to run QuickBooks?
From a small business owner's standpoint, one of the best things about QuickBooks is that you don't need to have bookkeeping experience to use it effectively. QuickBooks boils down complex bookkeeping concepts into simpler commands and tools you can use to classify accounts and keep them in order. You can also contact their always-friendly support staff if you have any questions about setting up or running your software, or work closely with a trusted expert who already has extensive experience using it.
Is it better to go for the online bookkeeping option?
As with most things regarding technology and business, bookkeeping processes are more efficient and productive when you can accomplish them online. For example, QuickBooks' online version comes with easy access from any compatible device, and simple access control to ensure optimal safety and security. Being online means you can integrate a wide variety of customer service and payment processing options into your bookkeeping system for optimal efficiency and convenience.
Learn more about bookkeeping for your business
Bookkeeping is an important part of running your business and making it grow, so it pays to get it right the first time. For more information, email us at [email protected], or contact us by calling 214-273-6599.