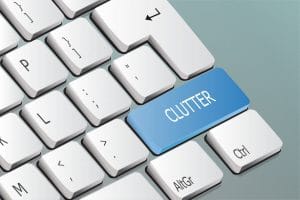 As we continue to move toward a more digitized age that will eventually render paper nearly obsolete, taking a number of systems online is a must. One prime example of this is bookkeeping, and software such as QuickBooks has been streamlining this process for a number of small to medium-sized businesses alike. With a number of capabilities, online bookkeeping has been making the lives of small business owners much simpler over the years. It goes without saying, however, that a thorough knowledge of the system is necessary to get the most out of its function. In today's blog, your team at HWB Services will shine a little light on the important capabilities to make this process a success by helping you understand the ins and outs of QuickBooks.
A Thorough Understanding of Software
For many applications and tools, the notion that it will only work as well as your knowledge of it speaks volumes. The same theory can be applied to that of online bookkeeping software. Indeed, on its face, QuickBooks offers a relatively user-friendly interactive system that allow you to perform basic functions needed for managing your books. Below the surface, however, a number of functions and accessories may be utilized to help make the process that much more optimal. In fact, you have the capability to access all aspects of your important documents, from the most recent transactions to the very first ones at the start of your business, eliminating any hassle from sifting through mounds of paperwork. 
When it comes to a thorough understanding of the software, however, many small business personnel do not have the time it takes to gain this knowledge, and often are only able to utilize the service for a fraction of its intended capabilities. What's more, mistakes can occur along the process, and without the proper knowledge to address them or acknowledge their existence, they can remain and cause potentially detrimental issues down the line. To best address this, we recommend talking to a pro.
Addressing Digital Clutter
Another factor that goes hand-in-hand with a deep-rooted knowledge of an online bookkeeping system includes knowing when to maintenance and clean up your program. QuickBooks' greatest appeal is the way it is able to facilitate and help you manage all transactions within your company, but keep in mind that the more you use it, the more bogged-down it will become. This will inevitably cause lag and difficulties in function if every file is not properly placed where it should be in the system. Not only this, but you will invest significant time in struggling with the software as opposed to streamlining your business, causing you to not fully get the most out of your service. Fortunately, a pro can help by taking on this task so you can get back to running your company efficiently. For more information, contact our team today.
Contact a Pro Today
Like many other applications and software, QuickBooks only runs as well as the extent of your knowledge of the service's capabilities. To speak with a pro today about what you can do to get the most out of your program, contact HWB Services by calling 214-273-6599 today.