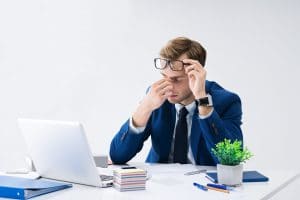 The March 15th tax deadline for businesses is approaching fast, and if you're like many business owners who don't specialize in bookkeeping, it can still be a challenge to keep up with it. Fortunately, we can help you ensure that you're ready to meet this year's deadline with these few tips for preparing for it:
Get as organized as possible, fast
Organization is the key to everything, and hopefully, you've kept your books transparent and organized enough throughout the year to make it simple. However, that doesn't mean everything's tax-ready, so take time to ensure it is by getting as organized as possible, and fast. All receipts, bills, accounts payable and receivable, and relevant tax documentation should be ready to go before you start filing. It will make the process itself easier, and it will reduce your risks of making costly errors just to avoid being late.
Leverage your QBO software to maximum effect
Keeping everything organized and properly accounted for throughout the year is easier when you use advanced bookkeeping software like QuickBooks Online (QBO). Even if things have gotten a bit sloppy as of late, you can efficiently clean up and organize the system to accurately track your books throughout the year. QuickBooks comes with many different features that help make this even easier. If you aren't sure where to find them, or lack experience in using them, then it may be best to work with a professional who already knows how to optimize them for your benefit.
Work with a pro to plan ahead
Working with a professional is almost always good advice when it comes to your business' bookkeeping, even if you have put your entire system into a QuickBooks or QBO platform. With little time left to meet the upcoming tax deadline, getting everything organized and ensuring you have everything in proper order can be a daunting task. A professional can make it much less stressful, and their experience can help ensure you meet the deadline with time to spare.
Learn more by calling our experts
March 15th is just around the corner, but you still have room to get your books in order to meet the deadline with plenty of time. For more information, email us at [email protected], or contact us by calling 214-273-6599.