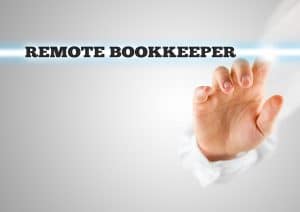 Over the last few years, it's become much harder for businesses in nearly every industry to succeed, much less compete, without transitioning into the realm of online shopping. Whether it's going completely digital and following the online marketplace model, or simply creating a digital store to enhance the reach and convenience of your existing brick-and-mortar business, there's a level of e-commerce to fit nearly every small and medium-sized business. To begin with, most businesses can benefit by turning to online bookkeeping software that helps take their business to a new level of accessibility for their clients and customers.
More customers expect online payment processing
If you're going to do any business online, then your customers will likely expect that includes taking and processing orders in a convenient and safe manner. It's more than difficult, and often impossible, to integrate a local, desktop-based bookkeeping program with an online payment processing system and have everything run smoothly. To meet your customers' growing expectations for online business, you'll need a bookkeeping solution that can keep up with their demands for safety and convenience. For example, with QuickBooks Online, you can customize your online bookkeeping processes to meet your specific payment processing and other customer-facing systems, allowing for the type of streamlined experience that modern consumers have grown used to.
Faster bookkeeping that's also more flexible
Having quick and secure access to your bookkeeping software from virtually anywhere makes most of your bookkeeping processes much faster. This means you can keep your businesses running smoothly even at its busiest times, and it also gives you a significantly greater level of flexibility when it comes to adapting to new situations, your business' growth, and more. The more flexible you can run your business, the more adept you can be at responding to shifts in consumer online shopping trends, and incorporate other advanced business management software into your workflow.
Get access to much more than desktop software
While conventional bookkeeping software, such as traditional QuickBooks, come with a wide range of bells and whistles to enhance your experience, online software offers more than desktop applications can offer. In addition to more bells and whistles and, in some cases, 24/7 access to professional help, online bookkeeping also makes it easier for you to work with a professional bookkeeping expert to routinely clean and maintain your books. You can grant your trusted expert access from anywhere and keep track of any changes or necessary upgrades from any compatible laptop or mobile device.
Benefit from online bookkeeping
With nearly every type of business following the online revolution, it only makes sense that you equip your business to keep up by upgrading to online bookkeeping software. For more information about taking your bookkeeping processes online, email us at [email protected], or contact us by calling 214-273-6599.