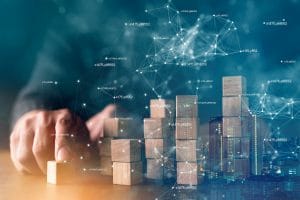 As a business owner, you know well the importance of keeping things organized. Without at least some organizational skills, you might never have made it this far. However, unless your expertise is bookkeeping, your good organizational skills might not translate as well to maintaining your QuickBooks system. With QuickBooks, organization isn't so much about skill as it is knowledge. The business bookkeeping platform runs on algorithms, which can only function according to the data you feed it. A failure to start off organized properly can lead to a number of different problems down the road, so you may want to get help from a pro if you haven't already.
Are all of your accounts properly designated?
This is perhaps one of the most important organizational tips you can know when it comes to bookkeeping. It isn't always clear if certain accounts should be payable or receivable, or you may have a system that makes proper data aggregation especially difficult. Making sure you designate every account and file properly will put QuickBooks' algorithms on the right course to keeping track of your business' finances. It will also make it much easier and more convenient to reconcile accounts when it's time.
When's the last time you cleaned your files?
If you've been running QuickBooks for a while, it isn't too late to refresh your system and ensure its files are organized properly. The best place to start is with a thorough system cleanup, which is best left to professionals to ensure optimal results. QuickBooks cleaning includes tracking down any command errors, such as incorrect file or account designations, going back all the way to your earliest files. From there, your bookkeeper can help you set up a more organized system, with clearer commands, for your platform to run on.
Have you had a pro look at it yet?
If you haven't worked with a professional to clean up and maintain your QuickBooks system, then now is the time. The routine maintenance required to keep your system running smoothly should also be handled by a professional, otherwise you may mistakenly create more problems for the platform. The sooner you begin working with a professional, the better chance you'll have at avoiding a lot of the common hiccups that can slow your QuickBooks down.
Learn how to keep your QuickBooks organized
Proper organization is key to getting the most value out of your QuickBooks system, and it pays to have a pro help you get it right the first time. For more information, email us at [email protected], or contact us by calling 214-273-6599.