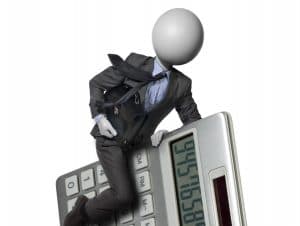 There are many different ways in which you might improve your business' overall productivity and efficiency with a few strategic tweaks. However, when it comes to your business' bookkeeping operations, one or a few tweaks may not be enough to positively impact your business. In some cases, they may even inhibit it. Fortunately, optimizing your business' bookkeeping is simpler than you might expect thanks to advanced bookkeeping software, such as QuickBooks. With the right software and the right professional guidance, you can fully optimize your business' bookkeeping capabilities long-term.
Don't settle for any bookkeeping software
There are seemingly endless business software options that offer bookkeeping as part of a larger service, or are designed specifically to streamline bookkeeping for specific industries. Not every software is the same, and while some may be optimal for some businesses, that doesn't make them as good a fit for yours. Before investing in any specific bookkeeping software, take time to ensure that it provides the right level of functionality and mobility you need to fit seamlessly into your workflow.
Keep the extras minimal at first
One of the biggest aspects of any bookkeeping software is the extent to which you can customize it to further meet your business' specific needs. This often comes in the forms of extra features and add-ons that can be tailored to your software, and programmed to perform specific functions to make your workflow more efficient. However, without prior knowledge or experience of bookkeeping software and what these functions can accomplish, it can be easy to choose poorly, or waste precious time on features that don't accomplish what you expected. To limit lost time, keep the extras minimal until you've mastered your bookkeeping software's basic functions and can research the features that will serve you best.
Ask a professional for tips or help
It isn't always easy to carve time to learn more about bookkeeping, or to understand much of the principles behind the software. Fortunately, you can streamline the process of optimizing your bookkeeping by seeking help from a professional. A third-party expert who has extensive experience in helping businesses optimize their bookkeeping can provide valuable knowledge in helping you choose the right software and keeping it running smoothly.
Learn how to optimize your bookkeeping
Your business' bookkeeping capabilities are vital to its continued to success, and you may be able to optimize it more than you realize. For more information, email us at [email protected], or contact us by calling 214-273-6599.