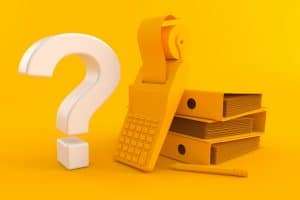 Thanks to software like QuickBooks, small and medium-sized businesses have had a significant advantage in getting started and growing without having to become experts in bookkeeping. In the excitement over how simple the program makes it, however, it can be easy to overlook the fact that implementing your software in a way that actually benefits your business may not be as simple as you expect. To make sure you get the most out of your bookkeeping program, we answer a few important questions about what to expect before getting started, and how to optimize your chances of success with it.
Do you have a system for organization yet?
QuickBooks is all about organization, but it isn't capable of giving you organizational skills that you don't already have. When it comes to running your business, that means knowing how to file certain types of payments, what should be in accounts payable and accounts receivable, and so on. If you don't have a system already for organizing your files, payments, and accounts, then you're more likely to program your bookkeeping software to run just as haphazardly. Take time to get your bookkeeping bearings first, so you'll have a better chance of making the most of your software.
Is your business prepared for the online version?
The traditional desktop version of QuickBooks can be run on nearly any desktop computer, but that doesn't make it more convenient for your business or for your online customers. QuickBooks Online is the modern version of the trusted software that allows you to take your bookkeeping, payment processing, inventory management, and more online. It gives you instant, highly secure access to everything you need while running your business, from any compatible mobile device. For optimal results, it can even be integrated with most online payment processing methods so you can conveniently broaden your business' horizons.
Should you consult with a pro first?
If you're just getting started with QuickBooks, then chances are that you'll miss a lot of the software's bells and whistles, even with extensive preparation. It takes years to become so familiar with it that you feel confident knowing the ins and outs that make the most sense for your business. Rather than wait, you can benefit by partnering with an experienced bookkeeping professional that already has that experience, and can help you setup and tailor your software for maximum effect, and in much less time.
Get started on the right foot with QuickBooks
Before you get started with your QuickBooks software, make sure you have everything you need to integrate it smoothly into your business and workflow. For more information about how we can help you set up, organize, clean, and maintain your QuickBooks and QuickBooks online software, email us at [email protected], or contact us by calling 214-273-6599.